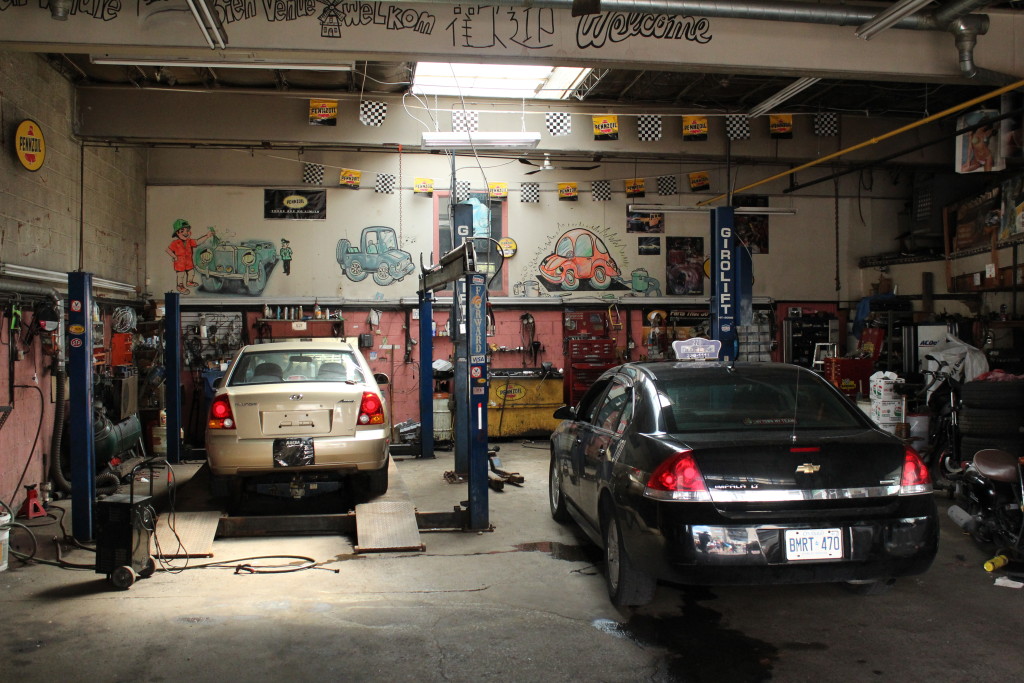 Sometimes you're just walking past a place and need to snap a picture.
This past summer, a small mechanic's shop on Ottawa's Gladstone Avenue was open to the world on a hot summer afternoon. Who wouldn't peer in?
The automotive fare might be on the boring side, but the look of this bay sure shows screams 'hard-fought small business', with distinctive hints of family and 'labour of love'. There's character here, and I hope small auto shops like this don't disappear in the face of some sort of societal progress.